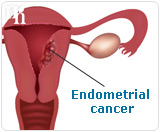 Women who are experiencing menopause often don't realize how important progesterone is until they suffer from diminished levels of it. Without sufficient progesterone, you may suffer from loss of libido, fatigue, headaches, and emotional distress caused by depression and anxiety. Because progesterone stimulates the disposal of the lining of the uterus each menstrual cycle, lack of this hormone can also cause endometrial cancer. Progesterone replacement therapy (PRT) can help to alleviate some of these symptoms. Read on to find out how.
What Is Progesterone?
Progesterone is a female hormone that is produced by the ovaries during ovulation. It can also be found in the placenta of a fetus during pregnancy. Progesterone performs a number of important tasks throughout the body and is known as a messenger chemical. Within the second two weeks of ovulation, progesterone is created in the ovaries. This hormone usually exists in lower amounts than estrogen, and it is critical that a balance is maintained between these two hormones.
How Does Hormone Replacement Therapy Work?
Progesterone replacement therapy can offer some women relief for menopause symptoms. When the ovaries cease to produce enough hormones during menopause, some women choose to supplement the compounds with medical assistance.
Synthetic progesterone is almost always done in conjunction with supplements of estrogen in what is called combination therapy. Within these treatments, two types of progesterone supplements exist: natural progesterone and progestin, an artificial version of the hormone.
If only taking progesterone, women can find the supplement available as a pill, a capsule, or a vaginal gel. Combination therapy can be achieved through a pill or a patch.
What Are the Side Effects of Progesterone Replacement Therapy?
The gravest side effect of progesterone replacement therapy or combination therapy is blood clotting that can cause a heart attack or stroke. Other, less serious side effects include: monthly bleeding, sporadic spotting, breast soreness, headaches, and dizziness.
What Are the Risks Associated with Progesterone Replacement Therapy?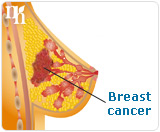 Progesterone replacement therapy in general can be particularly dangerous for women who have experienced any of the following:
Breast cancer

Endometrial cancer

Blood clotting
In addition, women who are pregnant or who may be pregnant should not pursue hormone replacement. Because of associated risks, hormone replacement therapy (HRT) should be administered through the lowest dosage possible for the shortest time possible.
More Information
Several types of HRT exist, including combined HRT, continuous combined HRT, natural HRT, and synthetic HRT. Click on the following link to find out more about the different forms of HRT.