First of all, welcome to www.shecares.com. Consider this website as your informational portal about balancing hormones, a place where you can learn how hormones affect and regulate nearly all your physical and emotional functions; so that, you can make sure that they remain at desired levels and make informed decisions throughout the different health care options available in case of imbalance.
Who We Are?
The copywriters of shecares.com are a devoted team passionate about women's health and they speak your language. Most of all informative websites we found on the topic were written by pharmaceutical companies or professionals that use medical terminology difficult to understand. For that reason, we created shecares.com; a comprehensible website filled with useful and practical information about hormone imbalance. The information provided is up-to-date, clear, and focus on women's health in particular during pregnancy or menopause; which are two important periods where hormones levels are likely to fluctuate more. We are proud that our site is visited by women around the globe.
Mission and Goals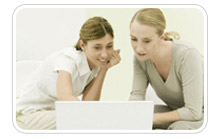 Founded in 2004, shecares.com is an organization dedicated to women's health with complete and extensive information on natural hormones: their impact on your body, why they fluctuate and how hormonal imbalance can lead to various side effects or more severe conditions if not treated on time. We detail the main causes for imbalance, all the symptoms you may experiment, the treatments available nowadays and recent research on hormone imbalance and menopause. By having a greater knowledge of how hormones roles in the body women can be better equipped to minimize their negative effects and maximize their positive qualities or make decisions regarding the different health options offered to them.
Encourage women to learn more about the many different health options available to manage hormonal imbalance symptoms.
Provide articles filled with practical information and tips to help women keep control over their hormones and body.
Educate the general public that low estrogen levels are the main cause of menopause and that menopause is not a condition nor a disease but a natural phase, and therefore all symptoms associated with menopause are natural.
Encourage family members or close friends also to learn about hormonal imbalance and menopause in order to understand what their wives, mothers, and friends endure in order to support them during this phase of their life.
Contact Us
Your feedback is welcome! We are always glad to hear what you have to say. You can use our contact form to send us your comments and any general questions or suggestions you might have.
Please remember that the information provided on www.shecares.com is only designed for educational purposes, to further our reader's understanding on hormonal imbalance and should not be used as a substitute for consulting a licensed medical professional.