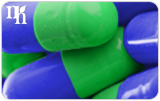 If you are concerned that the menopausal symptoms you are experiencing are having serious negative effects on your life you might want to consider hormone replacement therapy, HRT. Usually HRT is a mix of estrogen and progesterone and is used to help women who are suffering from the life-interfering menopause symptoms. If you are thinking about starting estrogen and progesterone HRT then it is important that you talk to your doctor to find out the benefits, risks and side effects associated with this type to treatment and hormone.
It Is Important to First Understand the Symptoms of Menopause that You Are Experiencing
Before you are able to discuss your symptoms of menopause with your doctor you will first need to assess all of your symptoms thoroughly, maybe even make a list, right down specific situations where these symptoms have interfered with your everyday life. Before you are going to be able to use HRT as a treatment for menopause you are going to want to make sure that your doctor completely understands what you are going through.
Get the facts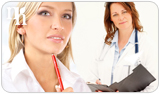 Make sure you ask your doctor to be honest with you. Tell them that you need to know what the benefits, risks and side effects are so that you can make the decision that is best for you. Make sure they are telling you what is going to be best for you. Estrogen and progesterone treatments are not the best form of treatment for everyone. These treatments are only for a select few, make sure you know if that is you.
Be honest
Always be honest with your doctor. Don't downplay your symptoms as to avoid HRT and don't exaggerate just to be considered for HRT. Tell your doctor honestly how menopause is affecting your life and what you are looking for to keep your life balanced. The more honest you are the better equipped your doctor will be to help you treat your menopausal symptoms.
Know about estrogen and progesterone
Make sure you that understand the difference between estrogen and progesterone and how they work together to fight your menopausal symptoms. The more you know about each the easier your conversation will be with your doctor.
It is important to know how to talk to your doctor, but if you want to learn more click on the following link and find out about progesterone and menopause.