With far-reaching impacts on your heart, brain, liver, and reproductive organs, maintaining a healthy balance of progesterone is essential for health and well-being. Like with its hormonal cousin estrogen, progesterone imbalances are common during menopause, as the body's production of the female hormone begins to wind down.
Luckily, simple lifestyle changes can help you to maintain progesterone balance into and beyond your menopausal years. Keeping your body healthy through exercise, in particular, can help smooth your path through an often tumultuous time of life.
Jogging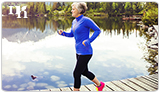 Inexpensive, accessible and easy to learn, jogging is a great way to maintain health - and progesterone balance - during menopause. Get your heart pumping 30 minutes per day with this exercise and you should be seeing health benefits.
Yoga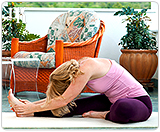 Through its combination of physical activity with mental relaxation, yoga is the perfect activity for staying balanced during menopause. And you'll not only feel healthier and more at peace, you'll also be helping to boost progesterone production.Whats more, yoga sessions are becoming increasingly popular and easy to find. Locate a class in your area and get started.
Swimming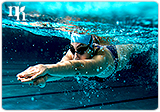 The all-around exercise, swimming works your entire body, without the pressure on joints and bones that accompanies most land based exercises.for exercise can be physically exhausting at first, so try easing into a few laps at your local community pool, then working into longer sessions. Your body, and your progesterone levels, will thank you.
Other Activities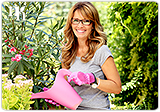 Even if formal exercises aren't your thing, simply getting off the couch and doing something is often the difference between a healthy, well-balanced body and one suffering ill health. Play with your children, start a garden, walk your dog. Any activity is better than none when it comes to maintaining a healthy progesterone balance.
Other Treatments for Progesterone Imbalance
Though declines, and imbalances, of progesterone are all but inevitable during menopause, staying fit and healthy will go a long way toward easing your transition. That said, if, despite lifestyle changes, you experience symptoms of progesterone imbalance like fatigue, mood swings, weight gain, night sweats and vaginal dryness. Talk to your doctor about possible treatment options. Click the following link to learn more about progesterone.