Many women going through menopause experience uncomfortable and bothersome symptoms due to hormonal fluctuations in the body. In some cases, a deficiency of progesterone causes unwelcome changes. Read on to learn how to combat menopause symptoms by boosting your progesterone levels and the top three foods that can help you do it.
About Progesterone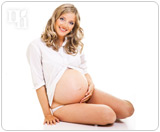 Progesterone is a natural hormone that occurs in your body. Progesterone helps to keep your body working correctly and regulates a lot of the body's functions. Progesterone is particularly important to the menstrual cycle and pregnancy. During a series of chemical releases, progesterone lets the body know when it needs to prepare the uterus for a fertilized egg.
Foods for Progesterone
Like all hormones, progesterone can only work when its levels are balanced; otherwise it may feed the body with the wrong information. However, during menopause, progesterone levels can drop, which can lead to certain menopause symptoms, such as breast tenderness and vaginal dryness. When this happens, it can be very difficult to deal with, but with the right knowledge and expertise, it is possible to boost even the lowest levels of progesterone. Read on to which foods can help you beat your menopause symptoms by boosting your progesterone levels.
Apples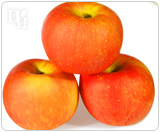 This fruit is an essential food item, if you're trying to raise your progesterone levels. In fact, it is important to eat a wide variety of fruits because they contain so many healthy vitamins and minerals. Fruit can help to increase your progesterone levels by optimizing the efficiency of your body and streamlining its productivity. Try to eat around three portions of fruit a day along with two portions of vegetables.
A slice of bread
It might not sound like much, but actually a slice of bread may help to boost your progesterone levels. Be careful, though, it can't be just any bread; make sure it's fresh and contains soy. Soy is the magic ingredient because it is a phytoestrogen, a plant compound that can help to balance hormone levels. Other foods containing soy include meat and dairy substitutes, like tofu.
Walnuts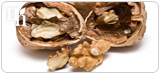 Walnuts. Certain components in walnuts called plant sterols can stimulate the production of progesterone in women. Try adding some to oatmeal and baked goods. Walnuts are also rich in vitamin B6, which which also helps to raise progesterone production.
It is important to make the right diet adjustments and to keep a thorough healthier lifestyle, in order to allow the body to produce the right amounts of natural hormones, including progesterone. Click on the following link to learn more about progesterone imbalance and why it's vital for fertility and overall wellness.