Quick Fact
Hormones play a vital role in every woman's health and well-being. When hormone levels fluctuate, this can affect your mood, sexual desire, fertility and ovulation.
When medical professionals refer to a hormone as being natural, they are talking about the molecules that form the composition of the hormone. A natural hormone has a chemical make-up that is identical to the hormone naturally produced by the body, which is why natural hormones are called "natural".
For this reason, natural and synthetic hormones shouldn't be thought of as the same thing. A synthetic hormone has a chemical structure that can be similar, but not exactly identical to the hormones produced by the body. This is an important difference because even the slightest change in chemical make-up can mean that the body and hormone interact in different ways and produce substantially different effects.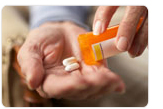 The necessity for natural hormones (natural hormone therapy) is usually felt most acutely during menopause. Read on for further information on how natural hormones can help alleviate some of the symptoms.
Why Might I Need to Use Natural Hormones?
The production of hormones in a woman's body, particularly estrogen, starts to decline (sometimes drastically) during menopause. Due to the change in hormone levels, women will often experience a variety of symptoms including general aches and pains, forgetfulness, depression, chest pain, hot flashes, and sleeping difficulties.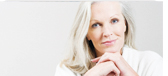 This is why many women seek to use complementary therapies, such as natural hormone replacement therapy, to manage these symptoms. It should be noted that whilst natural hormone treatments often have restorative benefits in dealing with fatigue and low energy, they may not eliminate all symptoms of menopause. Read on for some practical tips in restoring natural hormone levels.
Treatment options regarding natural hormones depend on the individual's overall health, the type of hormonal imbalance and the severity of the fertility condition.
Natural Hormones - Practical Steps for Overcoming Hormone Imbalance: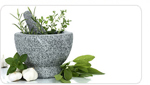 Although hormone imbalance as a result of menopause can be hugely disturbing, very often natural hormone levels can be restored organically, enabling you to go on living life in a healthy and normal way. For example, herbal and homeopathic remedies can be gentle on vulnerable body systems, but still effective in helping to restore balance to hormonal levels.
Recipe for overcoming hormone imbalance
Plenty of vegetables, soy, whole grain cereals and pasta are needed along with foods rich in Omega 3 (fish).
Light to moderate exercise is a proven way to lose weight, improve fitness and improve overall functioning of the body's hormonal system. Make sure you get at least 30 minutes of exercise at least three times a week.
Stress management is also vital in the rough and tumble atmosphere of modern life. Organizing time for family, friends, and hobbies can be a difficult task but vital for the body's hormones.
Further Information about Natural Hormones
Health tips aside, there are additional alternative remedies that can be taken in order to help foster the body's natural hormones. Alternative treatments often take a more direct approach to the issue of hormonal imbalance. For further information on some of the different treatments currently available click here.