You've tried just about everything to treat your menopause symptoms - lifestyle changes, herbal supplements, and even hormone replacement therapy (HRT) - but so far, nothing has worked. You're frustrated, depressed, and angry, wondering if there will ever be an end to your menopausal ailments. If this describes your situation, it may be time to start thinking about bioidentical hormones as a menopause treatment. These compounded hormones are structurally identical to naturally-occurring female hormones. Read on to learn more.
What Are Bioidentical Hormones?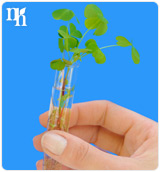 Bioidentical hormones are plant-based or compounded hormones. They are engineered in a laboratory setting to copy the effects of naturally-occurring hormones. One important distinction that should be made is that while bioidentical hormones are often extracted from yam and soybean plans, they are not natural hormones. The steroid diosgenin is taken from soy or yam plants, converted into progesterone, and then used to create the hormone product.
What Hormones Do Bioidentical Hormones Replace?
Bioidentical hormones can replace estrogen, progesterone, or testosterone in the female body.
How Much Do Bioidentical Hormones Cost?
The initial consultation for treatment could cost between $400-$500. Lab costs range between $500-$600 for initial visits and approximately $250 for each additional visit. On average, the hormones themselves cost around $100 per month.
What Are The Side Effects of Bioidentical Hormones?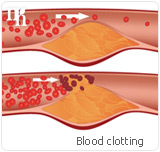 Side effects of bioidentical hormones vary depending on which hormone they are replacing, and include typical side effects from pharmaceuticals, such as headaches and nausea. However, some side effects common to all three treatments include:
Increased risk of blood clotting

Increased risk of stroke

Increased risk of heart attack and heart disease

What Do the Experts Say about Bioidentical Hormones?
Bioidentical hormones are developed by independent pharmacists and researchers. Currently, there are limited regulations and little formal quality control or assurance for the usage of bioidentical hormones as a menopause treatment. For this reason, women should always get a second opinion from another doctor before using these hormones to treat menopause.
No bioidentical hormone treatments have yet been approved by the U.S. Food and Drug Administration (FDA), as there has been no long-term study to test the effects of these hormones or their possible health risks.
Recommendation
When it comes to finding a cure for your menopausal symptoms, leave no stone unturned. There may be a treatment available for hormone imbalance that you never knew existed. Click on the following link for more information about treatments for hormonal imbalance.