While bioidentical estrogen therapy may seem like a dream come true for some menopausal women who are battling hormonal imbalance symptoms disrupting their lives, the treatment does not come without its risks. Continue reading to learn more about bioidentical estrogen side effects and contraindications so that you can decide if it's best for you.
More Common Bioidentical Estrogen Side Effects
Side effects of bioidentical estrogen usually occur when a first dose is given as the body is not accustomed to the new level of hormones. Many will dissipate with time.
The following is a list of some of the most common side effects: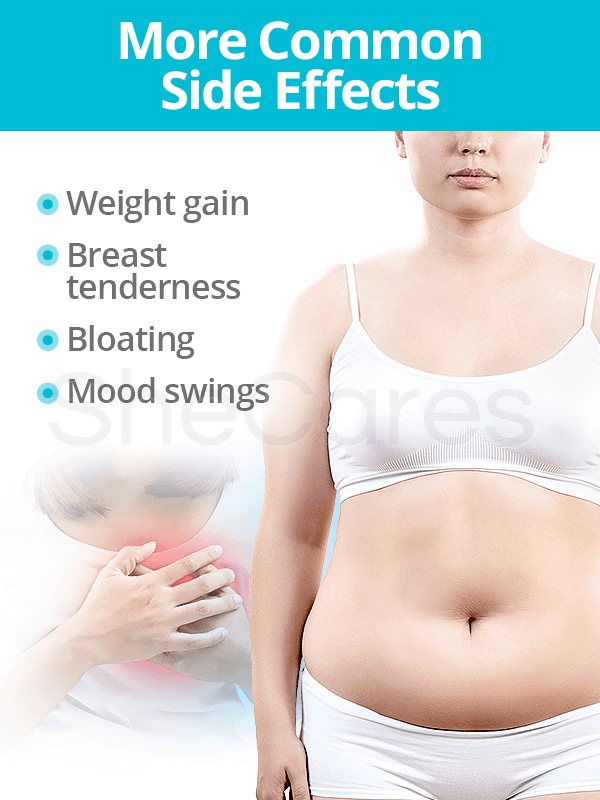 While these symptoms don't typically require emergency medical treatment, you should let your doctor know so that you can have your dose adjusted accordingly.
Less Common Bioidentical Estrogen Side Effects
On the other hand, the following is a list of less common yet more serious side effects that can evolve from taking bioidentical estrogen: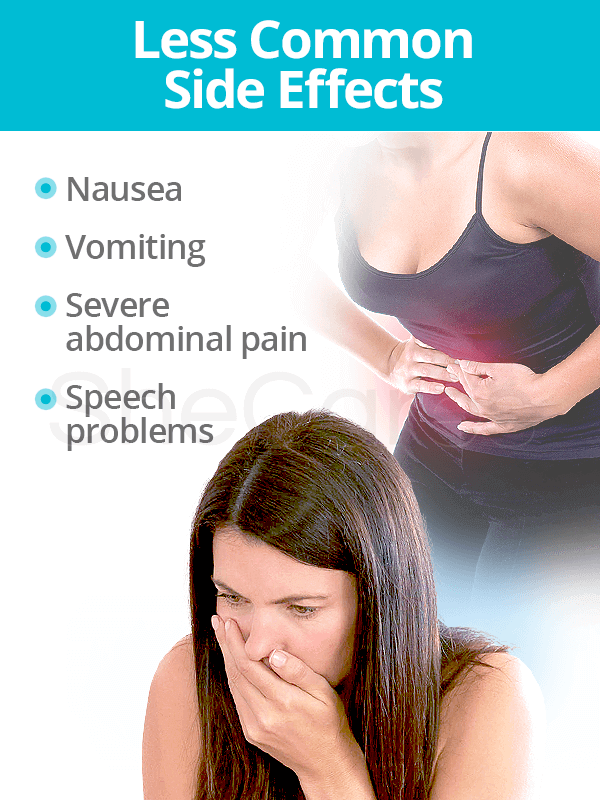 Chest, leg, arm, or groin pain
Nausea and vomiting
Severe and sudden onset migraines and headaches
Severe abdominal pain
Shortness of breath
Swelling or rapid weight gain
Vision or speech problems
And more
In the event of suffering from any of these symptoms as a result of taking bioidentical estrogen, seek medical assistance as soon as possible.
Potential Interactions
Women on bioidentical estrogen therapy should be aware of any contraindications that might exist.
Some medications that have been scientifically proven to interact with bioidentical estrogen include antibiotics used to treat infections, like clarithromycin, as well as thyroid medications.1
To avoid issues, always tell a healthcare professional about any other medicines that you may be taking, including non-prescription medicines, nutritional supplements, and herbal products.
Having outlined bioidentical estrogen side effects, continue on to the next section about bioidentical progesterone replacement therapy. Keep building upon what you need to know to take your hormonal health into your hands today.
Sources
The American College of Obstetricians and Gynecologists. (2012). Bioidentical Hormones. Obstetrics, 116(5), 1209-1210. doi: 10.1097/01.AOG.0000390402.85827.c0
Cleveland Clinic. (2014). Bioidentical Hormones. Retrieved September 30, 2019, from https://my.clevelandclinic.org/health/articles/15660-bioidentical-hormones
Vigesaa, K.A. et al. (2004). Efficacy and tolerability of compounded bioidentical hormone replacement therapy. International Journal of Pharmaceutical Compounding, 8(4), 313-319. Retrieved September 30, 2019, from https://www.ncbi.nlm.nih.gov/pubmed/23924704

Footnotes:

Mazer, N.A. (2004). Interaction of estrogen therapy and thyroid hormone replacement in postmenopausal women. Thyroid, 14 Suppl 1, S27-34. doi: 10.1089/105072504323024561