The most common hormones used in bioidentical hormone replacement therapy (HRT) are estrogen, progesterone, and testosterone, the three principal reproductive hormones in women's bodies. On this page, women will find out more about these common bioidentical hormones as one step closer toward long-term menopause symptom relief.
Bioidentical Estrogen Hormones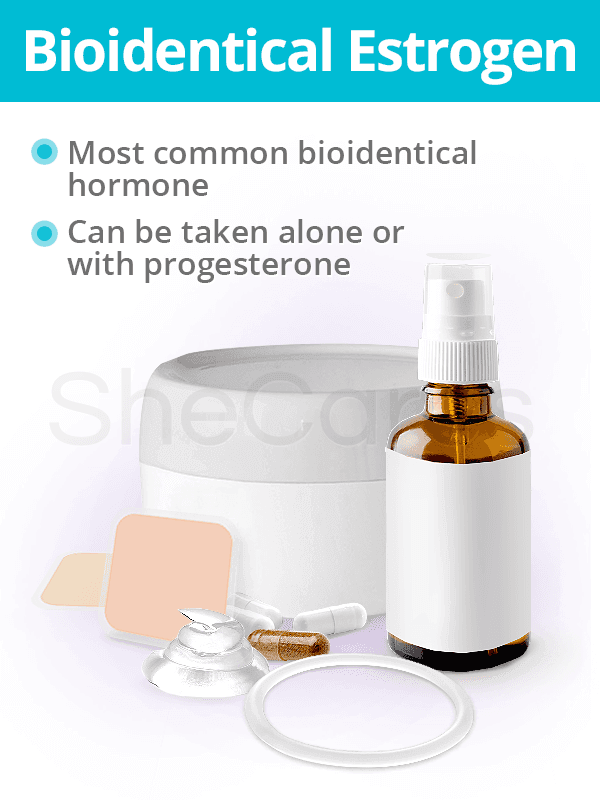 Estrogen is the most common bioidentical hormone prescribed in bioidentical hormone replacement therapy (BHRT).
The FDA has approved bioidentical estradiol preparations of pills, patches, gels, sprays, lotions, and vaginal rings and creams for use for menopausal symptoms.
It has also been approved combined with progestin - a synthetic progesterone - as a patch or pill in which the estradiol is bioidentical, but the progestin is not.
To keep learning about bioidentical estrogen and its possible side effects with use, click on the preceding link.
Bioidentical Progesterone Hormones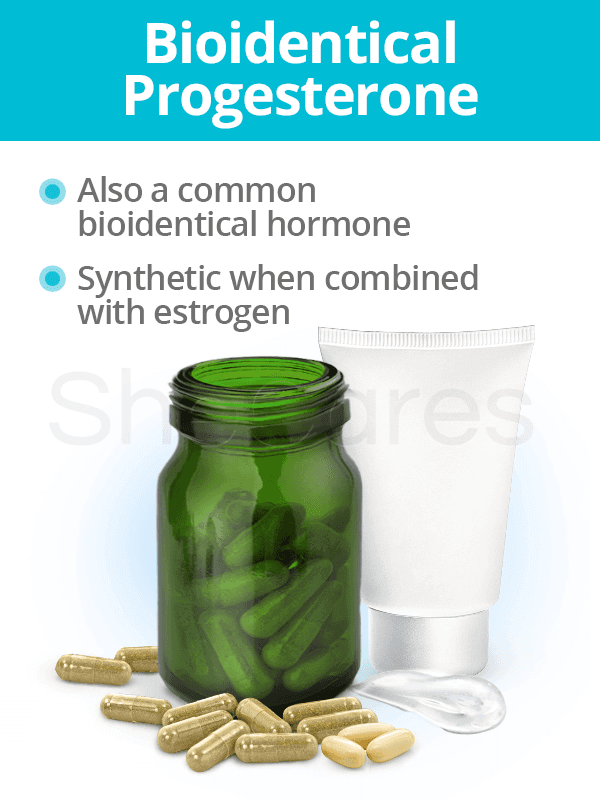 Progesterone is another common bioidentical hormone prescribed to women who are undergoing BHRT.
Similar to estrogen, the FDA has approved bioidentical progesterone preparations as pills or vaginal gels. When combined with estrogen, though, synthetic progesterone is used, and they can be found as pills or patches.
Read more about bioidentical progesterone hormones and their effects on women's hormonal health and symptom relief by clicking on the previous link.
Bioidentical Testosterone Hormones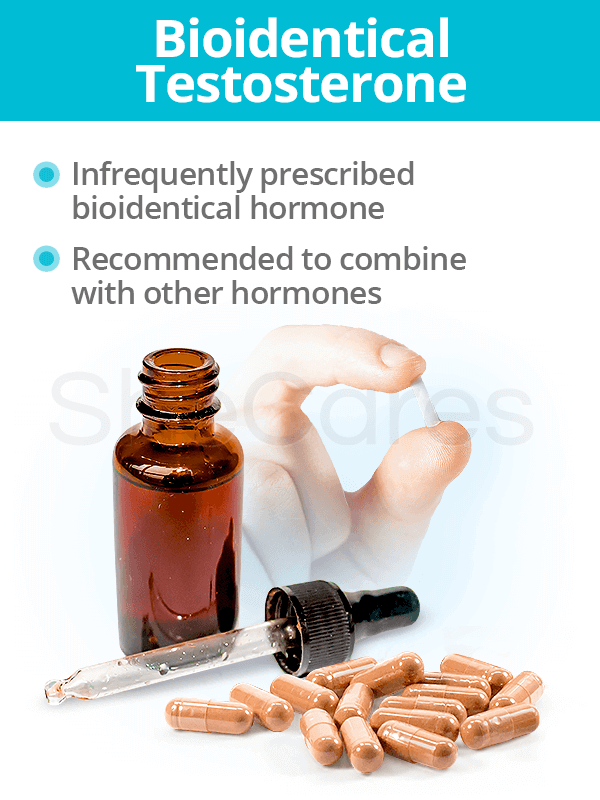 Bioidentical testosterone for women is not commonly prescribed as doctors will usually try to push estrogen, progesterone, or a combination of both to treat menopause symptoms instead.
Because there are no FDA-approved testosterone products for women, the hormone is prescribed off-label for those who wish to use the hormone in BHRT.
Women who are interested in bioidentical testosterone as treatment for hormonal imbalance should proceed with caution and always under the care of a physician.
Click on the following link to learn more about bioidentical testosterone so that you can find out more about this option and if it's right for you.
Sources
Cleveland Clinic. (2014). Bioidentical Hormone. Retrieved April 15, 2019, from https://my.clevelandclinic.org/health/articles/15660-bioidentical-hormones
Harvard Health Publishing. (2013). Testosterone therapy: Is it for women? | FDA-approved bioidentical hormones for menopausal symptoms. Retrieved April 15, 2019, from https://www.health.harvard.edu/womens-health/testosterone-therapy-is-it-for-women | https://www.health.harvard.edu/womens-health/fda-approved-bioidentical-hormones-for-menopausal-symptoms
Mayo Clinic. (2016). Testosterone therapy in women: Does it boost sex drive? Retrieved April 15, 2019, from https://www.mayoclinic.org/diseases-conditions/menopause/expert-answers/testosterone-therapy/faq-20057935