For women whose hormonal condition is too risky for estrogen-only therapy, bioidentical progesterone may seem like the way to go. However, like any exogenous hormone treatment, it does not come without its risks. Continue reading to learn more about bioidentical progesterone side effects and drug interactions so that you can be that much closer to hormonal health.
More Common Bioidentical Progesterone Side Effects
The following is a list of some of the most common possible side effects of bioidentical progesterone:
Sleepiness
Nausea and vomiting
Fluid retention
Vaginal yeast infection
Abdominal cramps
And more

While these symptoms don't typically require emergency medical treatment, you should inform your doctor to adjust doses.
Also, because it is common for bioidentical progesterone to cause feelings of sleepiness, women should take the dosage right before going to sleep. Bioidentical progesterone is not known to cause addiction nor decrease restorative sleep.
Less Common Bioidentical Progesterone Side Effects
On the other hand, the following is a list of less common yet more serious side effects that can evolve from taking bioidentical progesterone: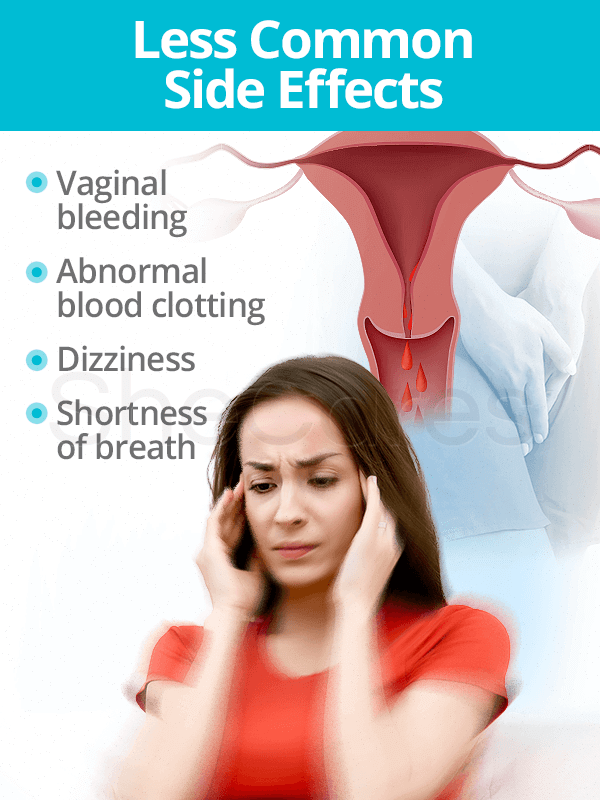 Vaginal bleeding or spotting
Abnormal blood clotting leading to stroke, heart attack, vision loss, or pulmonary embolus
Severe and sudden onset headaches
Dizziness and faintness
Severe pains in chest or legs
Shortness of breath
Weakness and fatigue

Changes in vision or speech
And more
In the event of suffering from any of these symptoms of too much bioidentical progesterone, seek medical assistance as soon as possible.
Potential Drug Interactions
Women on bioidentical progesterone therapy should be wary of any contraindications that might exist.
Some medications that have been found to interact with bioidentical progesterone include antifungal medications, like ketoconazole, as well as thyroid medications.
To avoid complications, always tell your doctor about any other medicines that you may currently be on, including non-prescription medications, nutritional supplements, and herbal products.
Having outlined bioidentical progesterone side effects, continue on to the next section about another popular natural hormones option, bioidentical testosterone replacement therapy. Find out what you need to know to continue on the path to hormonal health and well-being today.
Sources
Cleveland Clinic. (2014). Bioidentical Hormones. Retrieved May 6, 2019, from https://my.clevelandclinic.org/health/articles/15660-bioidentical-hormones

FDA. (n.d.). Prometrium®. Retrieved May 6, 2019, from https://www.accessdata.fda.gov/drugsatfda_docs/label/2011/019781s017,020843s011lbl.pdf

Harvard Health Publishing. (2006). What are bioidentical hormones? Retrieved May 6, 2019, from https://www.health.harvard.edu/womens-health/what-are-bioidentical-hormones