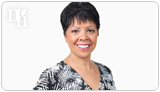 Phytoestrogens are plant based compounds that are similar to estrogen. They mimic the actions of human hormones and help women combat menopause and its often frustrating symptoms. If you are looking to add phytoestrogens into your daily diet, here are a few meals you can add to your recipe collection.
Breakfast
Here are a few breakfast ideas that will help you start you day off on the right phytoestrogenic foot. Remember you can always substitute and change parts of the meal to better accommodate your individual tastes and habits.
Multigrain toast with soy yogurt. Each of these components is chock-full of phytoestrogens, and will keep you full and alert all morning. Try different flavors of soy yogurt to keep your mornings from becoming boring and generic or spread a tablespoon of peanut butter on your toast for a little extra protein and added flavor.
Dried apricots, dried dates, and flax bread. A nice mix of sweet dried fruits with hearty flax bread will make for a delicious breakfast and will keep you going all day. Spread a little almond butter on your toast for an extra kick of phytoestrogens.
Lunch
These lunches will be great to bring to the office on your busy days, and will keep you full until dinnertime.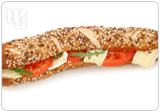 Turkey sandwich with hummus on flax bread. Try toasting the bread before making your sandwich to add a little crunch, then liberally slather on some roasted red pepper hummus. Pile on the turkey and any other fresh veggies you love. This is the perfect lunch that will taste great and give you your mid-day boost of phytoestrogens.
Snacks
Hummus and pita chips. Pick out your favorite hummus and enjoy a healthy, phytoestrogenic-rich snack while you are making dinner or waiting to go out with friends.
Sunflower seeds. Readily available and full of phytoestrogens, these little seeds make for the perfect on-the-go snack. Keep a small baggie in your purse, so you have a healthy snack on hand at all times.
Dinner
Multigrain pasta with garlic tomato sauce. Multigrain anything is a great source of phytoestrogens and along with some fresh tomatoes and garlic, another known source of phytoestrogens, multigrain pasta makes for a delicious dinner that your whole family can enjoy. Make some multigrain garlic bread to have on the side and you will have one amazing meal.
It is important to know about phytoestrogens, but if you want to learn more about estrogen your body produces, click on the last link.