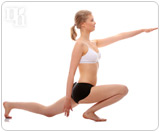 Balancing your hormones is an integral part of menopause. There could be estrogen dominance or a lack of proper hormones. Here we will find out how you can use foods to deal with estrogen dominance. For most menopausal signs and symptoms, there are lifestyle changes that can be used to solve the problem. Exercise, yoga, and natural supplements are all good ways to help, but diet should be considered first.
Estrogen is the big female hormone; it has an effect on a wide variety of body processes, including everything from sex to the mind. Menopause can lead the levels to fluctuate and may cause problems for you. Many of these troubles can be distressing and it is important to know what you can do to overcome such problems. Read on to find a suggested daily meal plan that can help reduce estrogen levels during menopause.
Suggested Daily Meal Plan
Breakfast - Oatmeal
Made from grounded oats, oatmeal is a very healthy and nutritious breakfast. Although not too much milk should be consumed when you are looking to reduce estrogen dominance, oatmeal has been known to lower cholesterol and, due to its high fiber content, it is likely to rebalance your hormones following estrogen dominance.
Lunch - Salad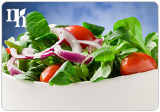 Although it may seem a little vague, no specific products are needed in this salad. Onions and garlic are good sulfur foods, so any addition of those is good. Organic vegetables are your best bet. Celery, sweet corn, brussel sprouts, and potato help to add fiber. This should ideally be topped with flax seed; this is crucial as it is known to have an "anti-estrogenic" effect on the body.
Dinner - Whole wheat spaghetti and ground turkey Whole-wheat spaghetti is high in fiber and an all around healthy food which can help to regulate your hormonal balance. Alongside this, organic lean meats are good for your body, particularly if they are hormone free, so look for them to help reduce your estrogen levels during menopause.
Additional Information
Estrogen dominance is a common problem suffered by women during menopause and it can lead to many signs and symptoms of this period of your life. This is a meal plan that can help you, but there are other things you should also know about the problem. There are tests, exercises and other foods that can help, so click on the following link for more information about estrogen dominance.