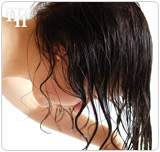 As any woman experiencing the trauma of menopause knows, the process can be both exhausting and scary. Symptoms include vaginal dryness, hair loss, decreased libido, hot flashes, memory loss, mood swings, and night sweats. Many menopause symptoms are caused by fluctuating levels of hormones. One of the hormones affected is estrogen. Continue reading to learn why estrogen is so important to your body and when you should worry about your fluctuating levels.
Estrogen and You
Hormones help to regulate your body; they act as chemical messengers to keep your vital functions in check. During menopause, hormone levels fluctuate, leading to all kinds of unpleasant symptoms. Estrogen is one hormone affected during menopause.
Estrogen is one of the most important hormones in the female body; it helps regulate the menstrual cycle and sodium and fluid levels. So when levels of estrogen fluctuate, as can happen during menopause, it can lead to many of the most tough-to-deal-with symptoms of menopause, like vaginal dryness and irregular periods. Keep reading to learn when you should start worrying about your levels of estrogen.
When Should I Worry?
The symptoms of menopause can seem endless: fatigue, mood swings, dizziness, and tingling skin. It can also seem like there is simply no relief from the multitude of symptoms. They are caused by fluctuating levels of hormones, in particular fluctuating levels of estrogen. But when should you start worrying about your estrogen levels?
The answer to this question depends on you. Generally, you should be concerned when it seems like you can't cope anymore; when your body is sending out so many distress signals that it's obvious you can't deal with menopause symptoms on your own. Continue reading to learn how you can combat your fluctuating levels of estrogen.
How to Fight Back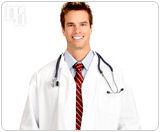 When you feel like you need help with your health, your first stop should always be your doctor, especially at a time of such physical and mental upheaval, like during menopause. However, it doesn't do any harm to research a few ways that may be able to help you with your health before a consultation. Try looking into the methods that are commonly used to help women during menopause and see what your doctor thinks about them.
These treatments can include hormone replacement therapy (HRT), herbal treatments, consumption of phytoestrogenic herbs, and non-phytoestrogenic herbs. Click on the following link to read about ways to boost your hormone levels naturally.