Bioidentical hormones are those that are manufactured in a laboratory from natural extracts, mainly derived from soy and yams, which are designed to have a molecular structure identical to that of the hormones produced in the body.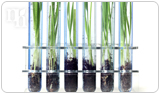 They are used to treat hormonal imbalance. When bioidentical hormones are introduced into the body, they supplement the imbalanced levels of hormones, stabilizing the imbalance level of the body's natural hormones.
Hormone imbalance is accompanied by uncomfortable and unpleasant physical and emotional symptoms. Women may wish to consider the use of bioidentical hormones if they are experiencing symptoms that become disruptive to daily life. Keep reading to learn more about the symptoms of hormonal imbalance, and those which may warrant use of bioidentical hormones.
Symptoms of Estrogen Imbalance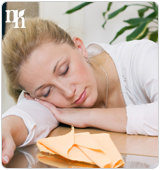 Fatigue

Hot flashes

Night sweats

Memory lapses

Difficulty concentrating

Joint pain

Vaginal dryness

Dry skin

Loss of libido

Atherosclerosis

Headaches or migraines

Vaginal infection

Arthritis

Depression

Panic attacks

Low self-esteem

Symptoms of Progesterone Imbalance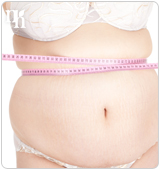 Thyroid dysfunction or disorders
Infertility
Depression

Fibrocystic breasts

Weight gain

Gallbladder disease

Low blood sugar

Panic attacks

Water retention

Irregular menstrual cycle

Blood clots during menstruation

Magnesium deficiency

Vaginal dryness

Breast tenderness

Advantages of Bioidentical Hormones
There are a number of advantages associated with using bioidentical hormones to treat hormonal imbalance. Not only does it tackle the symptoms of imbalanced hormones, but bioidentical hormone therapy can also prevent the following diseases:
Endometriosis

Premenstrual syndrome (PMS)

Postpartum
Depression

Infertility

Hypothyroidism

Hypoadrenalism

Osteoporosis

Bioidentical hormones are an appropriate and popular treatment for both estrogen and progesterone imbalance, which you may wish to consider if you are suffering from these unpleasant symptoms. However, there are a number of alternative treatments that can alleviate these symptoms. Other methods for treating hormone imbalance include hormone replacement therapy (HRT), lifestyle changes and herbal remedies. For more information on bioidentical hormones, hormonal imbalance, and other ways to treat it, click on the link below.