Bioidentical hormone therapy is a set of hormones that is given to women to help their bodies combat the most frustrating of menopause symptoms. It is important to understand what bioidentical hormone therapy is and if they are safe, then you will be able to fully understand what effects you can expect from this form of therapy.
What Is Bioidentical Hormone Therapy?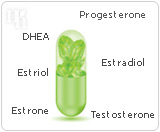 Bioidentical hormone replacement therapy is a term used to describe the use of hormones that, on a molecular level, are identical to hormones produced in the human body. The specific hormones that are used in bioidentical hormone therapy vary, but can include estrone, estradiol, estriol, progesterone, testosterone, and dehydroepiandrosterone (DHEA). Bioidentical hormone replacement therapy is almost solely practiced in the United States and is considered a form of alternative medicine. Bioidentical hormones are not used solely to fight menopausal symptoms, but they are also employed as a treatment that can potentially reduce the risk of osteoporosis.
Are Bioidentical Hormones Safe?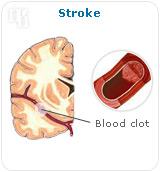 Many doctors and researchers agree that bioidentical hormones, when used in smaller doses, carry little substantial risk. The risks also depend on how, and with what, the hormones are made. However, the side effects of bioidentical hormone therapy include increased risks of cancer, stroke, and heart attack. If you are considering using bioidentical hormone therapy as a treatment for your menopause symptoms, you must first consult with your doctor to establish if it is the right option for you.
Bioidentical Hormones and You
Bioidentical hormone therapy affects each woman differently. Because one woman experiences a certain side effect, it does not mean that every woman will have the same experience. The following is a list of side effects that women who took an estrogen and progesterone hormone therapy experienced: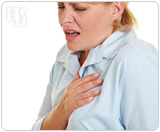 No protection against mild cognitive impairment and increased risk of dementia
Increased risk of heart attack

Increased risk of stroke

Increased risk of blood clots

Increased risk of breast cancer

Reduced risk of colorectal cancer

Fewer fractures
Not all of the side effects are dangerous; in fact, depending on which menopause symptoms you are suffering from, bioidentical hormone therapy could have benefits that outweigh the risks for you. It is important that you speak to your doctor before committing to any hormone replacement therapies.
If you want to learn more, click on the following link to find out more about multiple alternatives to bioidentical hormones.