With a string of celebrity endorsements and popular backlash against the reported health risks of standard hormone replacement therapy (HRT), bioidentical hormones have become increasingly popular in recent years. But do they work? And how are they different than other treatment options? Keep reading to find out more.
What Are Bioidentical Hormones?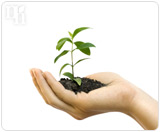 Bioidentical hormones were originally developed in the 1930's, but have only become popular over the last decade, as many women have sought alternatives to standard HRT in the wake of studies that linked the treatment with increased rates of breast cancer. Bioidentical hormones are derived from plants, with chemical structures identical to those found in hormones produced naturally in the human body.
So, how are bioidentical hormones different from standard HRT medications? That depends, but the consistent difference is that the compounds are derived from plants, rather than synthesized in a laboratory. Additionally, most bioidentical hormone medications do not fall under the regulatory arm of The Food and Drug Administration (FDA). This is due to the fact that many are produced in individual doses to the needs of each consumer.
How Do Bioidentical Hormones Work?
Like standard HRT, bioidentical hormones relieve menopause symptoms by directly replacing estrogen and other hormones that are in decline during this life stage. Because the hormones are identical to those produced in your body, they are highly effective in relieving menopause symptoms. There is no evidence; however, bioidentical hormones may be more effective than HRT.
What Are the Risks?
There is much debate about the risks associated with taking bioidentical hormones, but the FDA and several medical groups have pointed to risks that are consistent with those of standard HRT. This can include the increased risk of breast cancer with sustained use. Further studies are needed, however, to establish this link.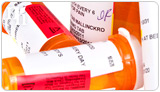 In addition, because many bioidentical hormones are produced outside FDA regulation, they are not subject to the same level of quality assurance that FDA-regulated medications are deemed to be. Most of these hormones do require a prescription; however, consumers should be wary of any compounds that do not.
Recommendation
Choosing the right medication to combat your menopause symptoms can be complex. A medical professional can help you sort through the details. Talk to your doctor about what you are going through and the most appropriate course of action to find some relief. Click on the following link for more information the multiple alternatives to bioidentical hormones.