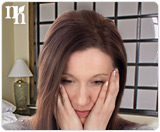 Hormonal imbalance can leave women experiencing a number of different unpleasant side effects. If a woman has imbalanced progesterone and estrogen hormone levels, she may suffer from night sweats, vaginal dryness, and itchy skin, among other symptoms. These symptoms can leave many women feeling extremely stressed.
Why Do Hormonal Imbalances Occur?
Hormonal imbalances can occur at any time during a woman's reproductive life, but they are common during menopause. The ovaries and adrenal glands wind down progesterone and estrogen hormone production can cause hormonal imbalances to occur.
What Are the Different Side Effects of Hormonal Imbalance?
There are many different side effects of hormonal imbalance that women may experience, both physiological and psychological. All of these symptoms can place a large strain on menopausal women and make feeling stressed inevitable. Signs and symptoms of hormonal imbalance include:
Night sweats

Hot flashes

Mood swings
Anxiety

Burning tongue
Itchy skin
Also, stress caused by other factors - such as home life and work stressors -increases the likelihood of hormonal imbalance, and the frequency and severity of menopause symptoms. This is because cortisol - "the stress hormone" - depletes progesterone levels in the body, leading to estrogen dominance.
It is extremely important to manage or treat stress during menopause. Keep reading to learn about the various treatment options for stress and hormonal imbalance.
How to Treat Stress and Hormonal Imbalance
There are a number of ways for women to combat their hormonal imbalance problems. However, first they should begin by making healthy lifestyle changes to boost their hormone levels and avoid stress. For example: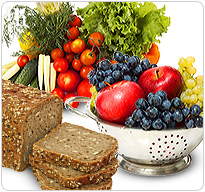 Eat a healthy and balanced diet filled with fruits, vegetables, and whole grain fibers

Exercise regularly; at least half an hour five times a week is the recommended amount

Sleep for between 7 to 8 hours each night

Drink at least eight glasses of water a day

Delegate stressful tasks to others
Avoid drinking alcohol
Quit smoking

There are also different natural supplements that women can take to help combat stress. The following ingredients found in natural supplements can regulate certain hormone levels or boost the endocrine system: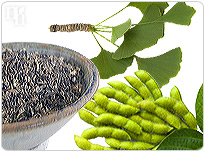 Macafem

Black cohosh
Soy

Red clover
Ginseng
Natural supplements are extremely effective at helping women fight hormonal imbalance. Furthermore, unlike many prescribed medications for stress and hormonal imbalances, natural supplements have fewer associated risks. For example, hormone replacement therapy (HRT) increases the risk of certain cancers, whereas natural supplements do not.
In conclusion, women who experience them should make healthy lifestyle changes, not just by eating a healthier diet and taking regular exercise to stay physically strong, but also by looking after their mental well-being. Thus, it is important that women tackle stress and hormonal imbalances before they cause further anxiety. Click here for more information about them.