Testosterone is one of the body's natural hormones, present in greater quantities in men, but still necessary in women. Testosterone has a fundamental role in the female body. It plays an important role in strength, stamina, and speed. It also contributes to maintaining the female reproductive system, and general health. Typically, testosterone is known as the driving force behind the libido of both men and women.
Because of the important role that this hormone has in the female body, it is vital that testosterone levels are looked after and maintained. There are a number of ways in which you can do this, one of the most important being to carefully select the foods you eat. There are a number of foods that contain testosterone-like substances, and can act as substitutes when levels of testosterone are low. Keep reading to discover the top foods to boost your testosterone levels.
Oysters
The aphrodisiac qualities of the oyster are no secret. While the slippery texture and sea-water taste of these strange delicacies might leave something to be desired, yours will not be left lacking as its high zinc content boosts your hormone levels.
Strawberries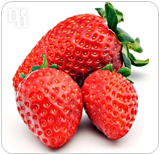 A classic aphrodisiac; strawberries and their beautiful red color have been associated with femininity since Aphrodite, the Greek goddess of love, wept heart-shaped tears which grew into strawberries.
Chocolate
Chocolate boosts your sex drive. The fact seems too good to be true, but chocolate contains natural stimulants and chemicals, as well as a high level of magnesium, which boosts female libido.
Garlic
Garlic is an aphrodisiac disguised as a pungent-smelling member of the onion family. It contains allicin, which improves blood flow to the sexual organs. A great excuse to enjoy a full-bodied meal and a flavorful romantic evening - just be sure to keep the toothbrush close at hand.
Bananas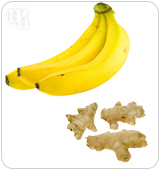 It has been proven that a banana a day keeps lethargy at bay. Bananas are high in vitamin B6, which combats fatigue and insomnia, meaning that you will feel more energized, glossy, and attractive throughout the day and into the night.
Ginger
The fresh heat and spice of ginger makes it easy to see why this tasty root might be good to boost your libido. Ginger stimulates the circulatory system, and increases sensitivity in the erogenous zones; add it to your spice cabinet to give your sex drive a kick.
Asparagus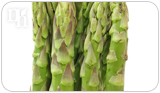 Containing the stimulating chemicals beta carotene, vitamins B, C, K, and zinc, this unique green boasts effective aphrodisiac qualities. Its effect on giving the libido a boost has been recognized since the 19th century, when it was given to newlyweds before their wedding night.
For more information on testosterone imbalance treatments, its role in the body, and how to boost testosterone levels, click on the link below.