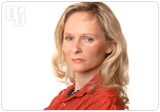 Menopause symptoms are varied, but one thing they have in common is the constant discomfort felt by women who suffer from them. From hot flashes, mood swings, and depression to memory loss and fatigue, the list of symptoms is long. Deciding between therapies to treat menopause can be an overwhelming task. Each woman is different and different therapies exist to treat her unique combination of symptoms. Continue reading to learn about the differences between hormone replacement therapy (HRT) and natural remedies for menopause.
Treating Menopause: Natural Remedies vs. HRT
Natural remedies
With so many vitamins available on the market today to treat menopause, the choices seem endless. Some of the more popular choices include:
Vitamin B6. This vitamin helps to promote a positive mood and boost energy. We can found it in avocado, banana, and nuts.

Vitamin D. Although it's not used to directly treat hot flashes, insomnia, or mood swings, women should have an adequate intake of vitamin D to promote strong and healthy bones to reduce the risk of osteoporosis in postmenopause. You can get vitamin D from your diet. Tuna, salmon, and mushrooms provide some vitamin D.

Vitamin E. A powerful antioxidant, this vitamin is used as an estrogen supplement and has been found to reduce hot flashes and insomnia. Good sources of vitamin E are vegetable oils and margarine.

HRT
Combining estrogen and progestin, synthetic progesterone, restores hormones not produced by the ovaries after the onset of menopause. Not available over the counter, HRT must be prescribed by a doctor.
Side Effects: Natural Remedies vs. HRT
Natural remedies
These remedies come with their share of side effects. Some vitamins can be toxic or damaging if taken in the wrong dosage or cause further complications if taken with herbal remedies or existing medications.
HRT
HRT has been linked to several side effects. These include:
Breast tenderness

Fluid retention

Nausea

Headaches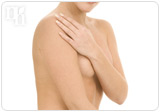 Women taking estrogen and progestin may also experience irregular periods lasting only a few days. During menopause, HRT provides many serious side effects to menopausal women including:
Blood clots

Cardiovascular disease

Gallbladder disease

Breast cancer

Women taking estrogen over long periods of time have a higher chance of developing certain types of cancer. With so many benefits but added risks, deciding whether or not to use HRT should be evaluated based on individual circumstances.
Recommendation
It is recommended to talk to your doctor to find out whether hormone therapy or natural remedies are right for you. Click here to read more information about treatments for menopause.