Like estrogen and progesterone replacement therapy, testosterone replacement therapy comes in a variety of forms. All of the following forms have their own pros and cons, and should be used only under the supervision of a health care professional. For all forms of testosterone replacement therapy, it may take anywhere from three to six months to see results and a reduction of symptoms.
Pills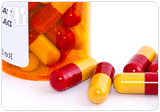 While pills are one of the most convenient forms of testosterone replacement therapy, many physicians are hesitant to prescribe these due to the fact that they increase the risk of liver toxicity, and many may lower levels of HDL (the "good" form of cholesterol).
Lozenges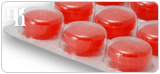 Lozenges usually contain a low concentration of testosterone, or a combination of testosterone and DHEA. They are taken orally.
Patches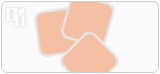 A patch is affixed directly to the skin which allows for a steady, slow release of testosterone. Skin irritation may occur.
Gels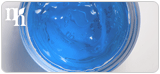 Like patches, testosterone gels allow for a slow and controlled release of testosterone into the body. They are usually self-applied once per day. Again, skin irritation may be a problem.
Injections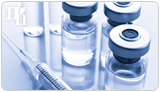 Injected directly into muscle tissue at distinct intervals, testosterone injections release the highest concentration of testosterone in the body and thus are not used except in cases of severe testosterone deficiency.
With the use of any testosterone replacement therapy, there are risks. Testosterone levels should be monitored regularly by a doctor. If the risks outweigh the benefits, there are safer alternatives available to fix testosterone imbalance. Click here to learn about alternative treatments to testosterone replacement therapy.