In the same way that testosterone and progesterone replacement therapy do, estrogen replacement therapy comes in a variety of forms. All of the following have their own pros and cons, and should be used only under the supervision of a health care professional. For all types of estrogen replacement therapy, it may take anywhere from three to six months to see results and a reduction of symptoms.
Vaginal Cream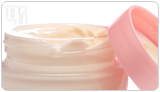 For women suffering from vaginal dryness, estrogen can be delivered for spot treatment via vaginal cream. This provides lubrication and comfort. If experiencing other estrogen deficiency symptoms, it may be necessary to supplement the cream with another form of estrogen replacement therapy.
Pills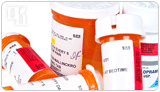 Estrogen replacement therapy has historically been prescribed in pill form. This can be alone or in conjunction with progesterone. If taking cyclic therapy, pills are taken for 25 days of the month, allowing bleeding time for 3-4 days. Continuous compound therapy involves taking hormones every day of the month, thus eliminating periods.
Patch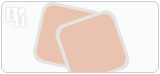 A convenient form of estrogen replacement therapy that can be an option for women who are leery of pills is the estrogen replacement patch, which is placed on the abdomen or thigh, replaced monthly, and provides a slow estrogen release throughout the month.
Gel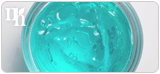 Like patches, estrogen gels allow for a slow and controlled release of estrogen into the body. They are usually self-applied once per day. Skin irritation may be experienced with both patches and gels.
With the use of any of these forms of estrogen replacement therapy, there are risks. Estrogen dominance can lead to a host of unpleasant side effects and disorders, and estrogen levels should be monitored regularly by a doctor. If the risks outweigh the benefits, there are safer alternatives available to balance estrogen imbalance. Click here to learn about alternative treatments to estrogen replacement therapy.