When a woman decides that progesterone replacement therapy is the best option for her, she has a wide variety of forms that available to her. Often progesterone is prescribed with estrogen in a compound form, usually in pills or patches. However, progesterone only treatment is prescribed as well. All of the different forms of progesterone replacement therapy come with pros and cons. Below are some of the most common forms of progesterone replacement therapy:
Creams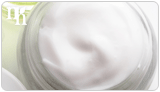 Transdermal progesterone is easily absorbed by the body, and can be applied anywhere topically. It is recommended to rotate the areas of the body in which it is applied so that no one area gets too saturated.
Pills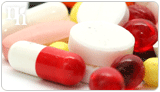 Pills and capsules are an effective way to transmit progesterone into the body. The downside to oral treatments is that a larger dose must be given, as almost 90% is excreted through the liver and can raise liver toxicity levels.
Patch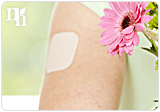 Progesterone replacement therapy can be transmitted through a patch that is affixed to the skin. This eliminates the need to remember to take a daily pill, and also allows for a slow steady release into the body. However, skin irritation is possible.
Oil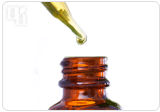 Progesterone is available in oil drops that are placed inside the mouth and held there for a few minutes. It goes directly into the mucous membranes in the mouth and is rapidly absorbed by the body, though this process will need to be repeated three to four times per day to be effective.
All of these forms of progesterone replacement therapies can be effective in their own ways for eliminating symptoms of progesterone deficiency. However, none come without downsides and side effects. There are gentler, alternative options to progesterone replacement therapy, including simple lifestyle changes as well as natural alternatives. Click on the following link to learn more about the possibilities of alternative treatments for progesterone replacement therapy.