When a woman decides that progesterone replacement therapy is the best option for her, she has a wide variety of forms available to her, possibly leaving her puzzled as to which is best for the symptoms she's experiencing.
Continue reading for pertinent information on some of the most common types of progesterone replacement therapy, and get your symptom-free life back today.
Oral Route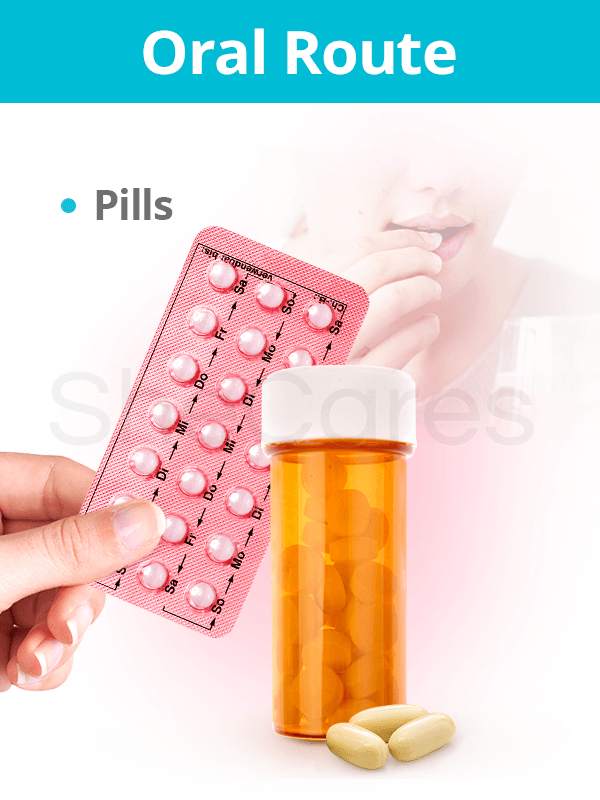 Progesterone-only HRT is most commonly prescribed as pills, which are renowned for helping menopausal women through all of their symptoms, including hot flashes, insomnia, irregular periods, hair loss, breast tenderness, and more. It is worth keeping in mind that although effective, long-term use of oral HRT can lead to drug-induced liver damage if the dose is not modified or discontinued.
Pills
Progesterone pills are usually taken once a day, and they can be mixed with estrogen depending on a woman's medical history, length of treatment, and other extenuating factors.
Vaginal Route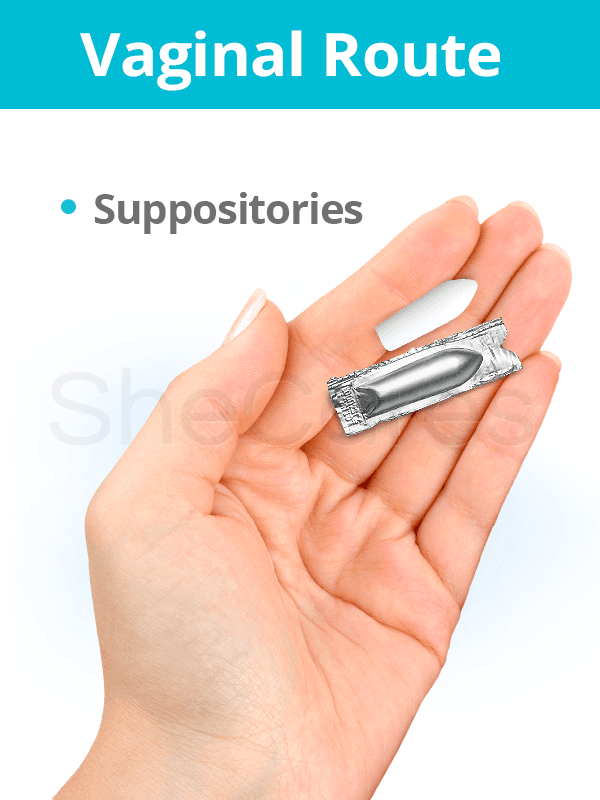 In general, vaginal HRT is encouraged for those who are suffering from the vaginal discomforts of menopause. These symptoms include, but are not limited to, dyspareunia, or painful intercourse; vaginal dryness and atrophy; and more.
Suppositories
Progesterone suppositories are inserted directly into the vagina using the applicator included in the package. Avoid handling the suppository for too long as it may melt in your hand. It can be prescribed for up to two weeks at a time, but this will depend on your specific treatment regimen. It is normal to experience discharge at first.
Transdermal Route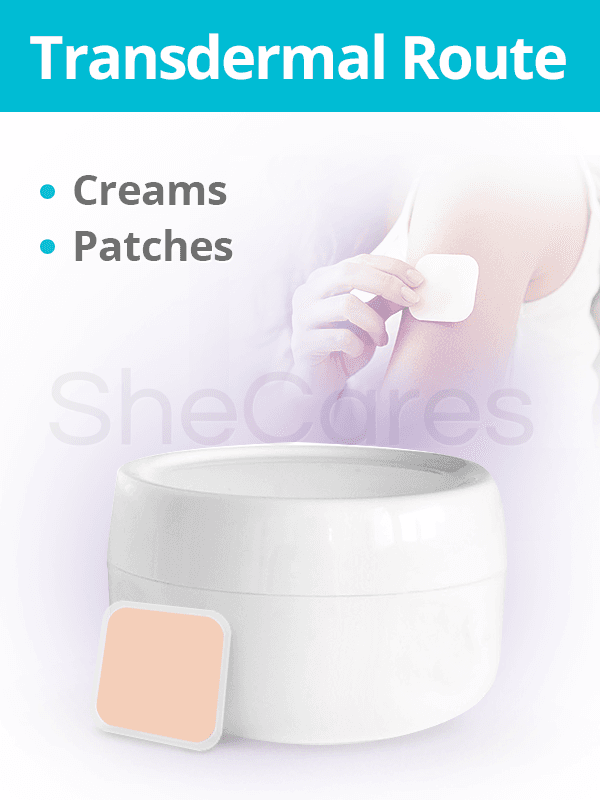 Transdermal progesterone-only HRT is used to treat all symptoms of menopause. Unlike oral options, they are safe for those with sensitive stomachs. However, some may lead to skin irritations.
Creams
Because progesterone cream is easily absorbed by the body, it can be applied to smooth skin areas - like the inner arms or thighs, throat, wrists, abdomen, or chest - once or twice a day for cycles of 21 days on and 7 days off, depending on your prescribed dose. Rotate areas in which it is applied so that no one area gets too saturated.
Patches
Progesterone replacement therapy can be transmitted through a patch that is affixed to a clean, dry area of the skin. Progesterone patches are usually combined with estrogen. They last for a few days or weeks before needing to change them out, which eliminates the need to remember to take a daily pill and also allows for a slow, steady release of the hormone into the body.
Precautions
Although these types of progesterone replacement therapy can be effective for eliminating symptoms of hormonal imbalance, none come without side effects, like the aforementioned liver damage in addition to dizziness and decreased blood pressure, among others.
Normally, it is recommended for women who are taking estrogen replacement therapy to also take progesterone HRT to decrease the risk of developing endometrial cancer.
However, to resolve your symptoms more safely, opt for gentler, natural options, which include simple lifestyle changes and herbal supplements.
Click on the following link to learn more how to find a natural alternative to HRT.
Sources
The Centre for Menstrual Cycle and Ovulation Research. (2014). Progesterone Therapy for Menopause. Retrieved January 14, 2019, from http://www.cemcor.ubc.ca/resources/progesterone-therapy-menopause
Elshafie, M.A.A. & Ewies, A.A.A. (2009). Transdermal natural progesterone cream for postmenopausal women: Inconsistent data and complex pharmacokinetics. Journal of Obstetrics and Gynaecology, 27, 655-659. doi: 10.1080/01443610701582727
Jean Hailes for Women's Health. (2017). Menopause management. Retrieved January 14, 2019, from https://jeanhailes.org.au/health-a-z/menopause/menopause-management