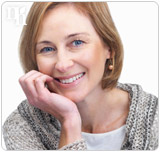 If you've been researching ways to relieve your menopausal symptoms, it's likely that you've come across bioidentical hormones. These have become a popular choice among women seeking relief, free from the unpleasant side effects of other treatment options. However, recent studies have begun to show bioidentical hormones in a new light. The substances may cause more side effects - some potentially dangerous - than was previously thought.
Women are wise to understand the good and bad sides to bioidentical hormones before they commit to a treatment regimen. Read on to learn more about this menopausal treatment option and its potential side effects.
What You Need to Know about Bioidentical Hormones

Bioidentical hormones are often portrayed as a "natural" hormonal booster during menopause. While it is true that the hormones are extracted from plants, it is important to understand that they are engineered in labs to identically resemble hormones produced naturally in the body, such as estrogen. The hormones may appear and act natural to your body, but they are in fact manufactured.
Side Effects of Bioidentical Hormones

So what are the side effects of bioidentical hormones? While much research has been conducted into hormone replacement therapy (HRT), there is much less knowledge of how bioidentical hormones work. That said, the side effects of using bioidentical estrogen ­- the most common hormone used to treat menopause - are similar to estrogen dominance. Side effects can include:
Breast pain

Joint pain
Migraines

Weight gain
Nausea
Bioidentical hormones also come with more serious risks. Women undergoing this treatment are at an increased risk of heart attack, stroke, and blood clotting. Some studies have linked bioidentical hormones to a heightened risk of breast cancer. Further research is needed to establish or refute this information.
What Other Treatments Are Available?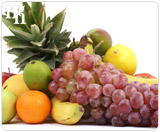 If you do decide that the benefits of bioidentical hormones outweigh the side effects and risks, there are plenty of other treatment options available. First and foremost, you should change lifestyle. Eating more balanced meals - filled with fruits, vegetables, nuts, a little meat or other source of protein - will boost your hormonal production naturally, as will introducing regular exercise into your routine.
You may also want to look hard at the stressors in your life. Are the reasons for your emotional and physical imbalance purely hormonal, or are they due in part to stress at home or work? Stress can worsen hormonal imbalance symptoms, so be sure to take some time out every day for activities that you enjoy.
Making a Decision

Deciding on your own how to treat your menopausal symptoms is sometimes tricky. That's why it is best to consult with a medical professional about your treatment options. Go to the following link to learn more about the side effects of bioidentical hormones.