In a recent research it was found that the incidence of breast cancer is poorer among women who have had infertility troubles because of an ovulation disorder than among women who have not had the difficulty of becoming pregnant, according to findings from a research involving more than 116,000 women. These discoveries were helpful because they were taking in count by doctors when they have to prescribe a specifically therapy for infertility.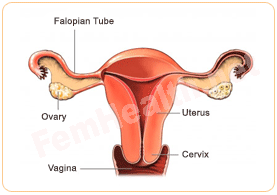 Last year, Dr. Kathryn L. Terry and a group of health professionals from the Harvard School of Public Health in Boston, Massachusetts noted that there have been relationships of an inverse association between infertility attributed to ovulatory disorders and breast cancer risk. To investigate this Dr. Terry, who led the group of professionals, and her colleagues started an investigation to find an answer about this situation. The group of professionals considered prospectively collected data from the Nurses' Health Study II, a cohort of 116,671 female registered nurses aged 25 to 42 years at Ovarian failure decreases the less risk of developing Breast Cancerbaseline. To asses the data, they used statistical techniques that allowed them to find answers for the main issue.
The investigation take in count the information based on infertility which was studied every 2 years starting in 1989, ovulation induction that was assessed every 2 years from 1993 to 1997, and incident cases of breast cancer were included during the year 2001.
The results obtained from the investigation were: from 1 275 566 person-years of follow-up, 1357 prevalence cases of invasive breast cancer were identified.
As a whole, the results obtained from the study suggested that women who reported infertility attributed to ovulatory disorder had a significantly minor occurrence of breast cancer than women who did not comment problems getting pregnant during a 12-month period. The frequency of breast cancer was lowest amid women with infertility due to ovulatory disorder who received ovulation-induction rehabilitation than amid women who did not present trouble becoming pregnant.
Moreover, the prevalence of suffering breast cancer was lowest in women who reported ovulatory disorder and use of ovulation-induction therapy than in those who did not present problems in theirs ovulatory process.
According to the results given by the current study, researchers concluded that since women with this syndrome have irregular levels of certain endogenous hormones that may be the cause of infertility, the prevalence of a low risk of breast cancer in this group may give new approaching into hormonal influences on breast cancer.