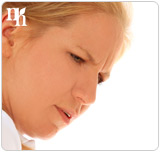 As women approach the end of menopause, new symptoms may arise during the transition into postmenopause. Alternative therapies like hormone replacement therapy (HRT) are becoming increasingly common in women at this stage of reproductive life. Deciding whether or not to take HRT remains a topic of serious debate amongst experts due to its potential benefits and risks. This point of contention leaves many women wondering about the potential risks of hormone therapy during postmenopause.
Continue reading to find out about more about the risks associated with HRT during postmenopause.
What Is Hormone Replacement Therapy?
Using a combination of estrogens and progestin, a synthetic progesterone, hormone therapy replaces hormones that the ovaries have stopped producing. This form of treatment is not available over the counter and must be prescribed by a doctor.
Can HRT Help Me?
With so many benefits and risks, determining whether or not to use HRT is a big decision. It is recommended to talk with your doctor to find out if HRT is right for you. However, for women at greater risk of the following, HRT may be an advantageous option.
Heart Disease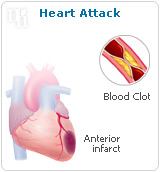 Doctors may recommend long-term HRT for women at risk of heart disease due to smoking, physical inactivity, or family history. For the prevention of heart attacks, it is unclear as to whether or not HRT absolutely helps. In the past, estrogens were believed to have a protective effect on curbing such attacks, because premenopausal women tend to have fewer instances of heart disease than men. Furthermore, in some studies, women taking HRT have had fewer heart attacks. This form of therapy has also been shown to lower cholesterol levels.
Breast Cancer
It's difficult to quantify the risks of HRT when discussing breast cancer. Women with pregnancies later in life, fewer children, or those who consume more alcohol generally have a greater risk of developing breast cancer. However, some experts argue that the additional risks of developing breast cancer from HRT depend on weight and treatment time.
How Safe Is HRT Postmenopause?
Studies have shown an increase in the risk of breast cancer, stroke, heart attacks, and blood clots in the legs and lungs for women that used hormone therapy treatments over several years during menopause. However, many factors affect the likelihood of developing these disorders including lifestyle and environmental factors such as heredity and family history of disease.