Hormone Replacement Therapy Research
A popular 2002 research study on hormone replacement therapy found conclusive reports that link hormone replacement therapy (HRT) to breast cancer. The trial, which was the first of its kind, made hormone replacement therapy less popular amongst women.
In order to have a better view of what hormone replacement therapy research is, it is necessary to understand what hormone replacement is.
HRT is a process in which artificial hormones are implanted into the body in order to balance a woman's hormone levels. The imbalance of hormones such as estrogen and progesterone is primarily a result of women reaching a menopausal stage of life.
What Is Menopause?
HRT acts in women's lives when their bodies lose the ability to sufficiently reproduce enough estrogen and progesterone. Such hormones are key to women's general health and well-being, and a shortage of them can wreak havoc to the natural balance in women's bodies. HRT research has shown that such an imbalance can cause a number of menopause symptoms, some of which HRT can help control.
Menopause symptoms can include physical: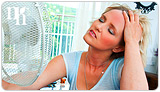 Hot flashes

Vaginal dryness

Hair loss

Tingling extremities

Osteoporosis

Mental symptoms of menopause include:
Irritability

Fatigue

Mood swings

Depression

What Does Hormone Replacement Therapy Research Show?
HRT research has revealed that the treatment is capable of managing the symptoms of a woman's hormonal imbalance. Artificial hormones are not identical to natural human estrogen, but they still perform an adequate job.
HRT research has shown particular effectiveness in treating both hot flashes and night sweats. In addition to this research, it has been found that long term HRT may help to combat heart disease and osteoporosis.
Other benefits from HRT include: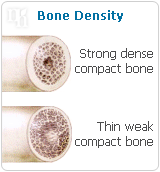 Reduces the risk of cardiovascular disease by increasing "good" cholesterol and decreasing "bad" cholesterol

Combats osteoporosis by preventing bone thinning

Strengthens the vaginal wall and keeps it lubricated
Offers protection from colon cancer and Alzheimer's disease

Increases memory and other cognitive functions that could deteriorate with age

More Information
The negative aspects of HRT have often been said to outweigh the positives; however, there's some HRT research that disagree with this conclusion. The primarily involves its links to breast cancer.
What are the alternatives? Because of the side effects associated with HRT, women sometimes seek out alternative treatment of menopause symptoms. To find out more about these alternatives treatments, click on the link below.