Hormone Replacement Therapy
In the United States, HRT is one of the most popular prescribed treatment methods for menopause.
Hormone replacement therapy (HRT) is a treatment for women who are suffering from a shortage of the vital hormones that regulate important biological functions. The treatment itself entails women receiving tiny doses of two of the most important types of hormones for women: estrogen and progesterone.
What Is HRT Used to Treat?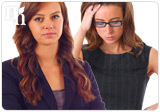 HRT is commonly used to treat women who are suffering from a deficiency in their hormone levels. Such a condition is common when women approach menopause, and their bodies lose the ability to reproduce sufficient levels of estrogen or progesterone. Menopause can cause a flurry of different symptoms including vaginal dryness, loss of libido, night sweats, and hot flashes.
How Does HRT Work?

The Origin of HRT
HRT was invented in the mid-1960s as a way of soothing and protecting women against many of the unpleasant symptoms of menopause.
Estrogen and progesterone are important hormones for women and define their biological function from an early age. Both hormones are fundamental to women's functioning, and when there is a shortage of them, women can have dramatic effects on the body. HRT functions by introducing artificial hormones into the body as a substitute for lost natural hormones.
What Are the Benefits of HRT?
HRT is good at addressing the imbalance of hormones in women's bodies, but it also has specific benefits in regards the treatment of certain menopause symptoms. These include:
The Forms of HRT
HRT is available in various forms, so that it can be tailored to those who need it. The forms it can be administered in include: implants, tablets, patches, and creams.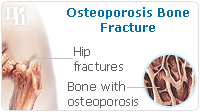 Estrogen
It reduces the risk of heart disease in women. Estrogen replacement therapy can help to reduce several side effects among menopausal women, by replacing lost estrogen levels. HRT has the ability to protect women against many menopausal symptoms, like of osteoporosis.
What Are the Risks of HRT?

There has been a great deal of research completed in regards to the risks surrounding HRT, and research is still ongoing. Some research has shown that HRT can increase the chance of contracting breast cancer and can cause problems with blood clots. HRT is used by many menopausal women across the world to treat their menopause symptoms. However, studies have found that hormone therapy comes with a number of side effects which can be dangerous to women's health. For this reason, it is advised that women consider all of the alternatives to hormone replacement therapy before they move forward with the invasive treatment of HRT.