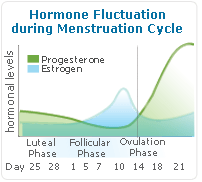 Natural hormones and menopause have a good relationship when used by people looking to relieve any distressing symptoms with a low- risk treatment. Previously, hormone replacement therapy would be suggested for women but as the risks became clear that opened the door for natural hormones and menopause to offer an alternative.
Affecting all women, menopause is known for causing a hormonal imbalance, leading to a change in mood and other things. However, women do not need to suffer. There are simple and effective ways to treat problems. Keep reading to find out more about natural hormones and menopause.
Can Natural Hormones Relieve Menopause Symptoms?

While approaching or going through menopause, a woman may experience a wide range of symptoms. Here is a list of the common symptoms:
Irregular heartbeat
Irritability

Mood swings
Hot flashes
Irregular periods
Loss of libido
Dry vagina
Fatigue
Anxiety
To relieve symptoms, an adjustment of hormones is needed. While the natural occurrence of changing hormone levels occurs, many women look for a solution to balance out the hormones. There are two options involving hormones.
Hormone Therapy or Natural Hormones for Menopause?

It has been found that some women are put at serious risk when taking clinical hormone treatment therapy. Chances of dementia and breast cancer and heart disease are also increased. Besides the graver health risks mentioned, women may also feel the following symptoms while going through hormone therapy.

Breast tenderness

Cramping

Spotting or a return of monthly periods

Bloating
Treatments for Menopause
While balancing hormones is the key in relieving menopause symptoms, it is important to take care of the body and not subjecting it to other risks. Although often different for every women there are things a woman can do to increase the body's chances of producing these naturally.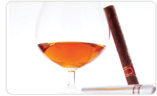 Staying away from alcohol, tobacco, and other harmful substances is necessary when trying to combat menopause symptoms. Exercise, diet and relieving stress are equally important to maintain natural levels in the body. These lifestyle changes can make all the difference in the world.
If the techniques described above are not enough to manage the signs and symptoms of menopause or perimenopause, then women have to look for other options. To keep learning about alternative ways to solve menopause symptoms, click on natural hormones and menopause.