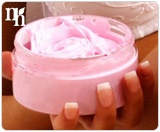 A study has been conducted that shows that natural hormone creams can be extremely effective in helping women fight unpleasant menopause symptoms. For example, night sweats, anxiety, and vaginal dryness can all be treated with natural hormone creams, suggesting that for some women it may be an effective treatment for their adverse menopausal symptoms. Furthermore, they may also boost women's cardiovascular health.
What Are Natural Hormone Creams?
Natural hormone creams are products containing plant extracts, such as phytoestrogens, that are biochemically similar to estrogen produced in the body. They can come ready made, or can be custom produced to meet the individual needs of women. Some women may be deficient in estrogen or progesterone, or be experiencing a dominance of one of these hormones, which is causing the menopausal symptoms. A hormone test can help women understand the hormones that their bodies require, and they can then request a natural hormone cream that specifically targets their imbalanced hormone levels.
What Evidence Is There That Natural Hormone Creams Work?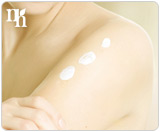 A study, conducted over 12 months, looked at perimenopausal and postmenopausal women's response to custom made natural hormone creams. Half of the women were given a hormone pill and the other half of the group was given the other product. The women were given individual portions to be used daily so that the amount of hormones they were receiving was controlled.
The researchers then followed up their investigation one year later. They discovered that the women who had been using the natural hormone cream reported they had experienced:
Lower levels of depression and anxiety

Fewer night sweats and hot flashes

Less general pain
Additionally, their blood pressure was also lower and there were fewer blood clots.
In conclusion, natural hormone creams have been shown to assist some women with adverse menopausal signs and symptoms, by dealing with its main cause - hormonal imbalance.
However, there are a couple of things to consider before choosing these as a menopause treatment. Firstly, The Food and Drug Association (FDA) has warned against custom-compounding of medication, as it is impossible to guarantee the safety of these concoctions. Also, adding external hormones may diminish the body's ability to produce its own hormones, so often it is better to try making lifestyle changes, complemented by more natural treatments, as a first resort.
Click on the following link to learn more about alternatives to hormones creams, such as hormonal imbalance treatments.