Sudden weight loss can be triggered by a number of different things. Stress, bereavement, and an overactive thyroid are only a few of the reasons that women may experience weight loss. It can also be caused by hormonal imbalance. When women enter menopause, they experience a rapid change in their production of estrogen and progesterone hormones. The body is left unable to cope with the changes and can react in unexpected ways, thus a loss of appetite and sudden weight loss due to hormonal imbalance are relatively common.
Why Are My Hormones Imbalanced?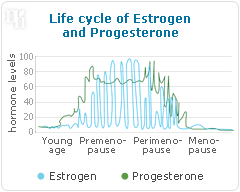 Women's hormone levels will change radically throughout their lifetimes. Hormonal imbalance is common throughout the reproductive stages of women's lives, such as puberty and perimenopause. During perimenopause, hormonal imbalance occurs because the ovaries are no longer regularly preparing for pregnancy. Consequently, they no longer produce the same quantity of estrogen and progesterone hormones, leaving the body hormonally imbalanced.
How Can Hormonal Imbalance Be Corrected and Weight Loss Prevented?
There are a number of ways that women can correct weight loss due to hormonal imbalance. Firstly, to avoid hormonal imbalance, and therefore weight loss, women should make healthy lifestyle changes, such as eating a balanced diet and taking regular exercise, for example:
Eating a diet that is rich in fruits, vegetables, protein, dairy and whole grain fiber will help to maintain a balanced hormonal system. Additionally, women should ensure they are eating enough healthy fats, such as those that come from avocados and nuts. To avoid exacerbating weight loss, ensure that you are eating around the recommended 2,000 calories per day.
Exercising moderately for half an hour, five times a week, is vital for good health. Try to choose low-intensity exercise, in order not to burn more calories than you need to.
Sleeping for between 7 - 8 hours per night leaves the body rested and better able to combat weight loss due to hormonal imbalance.
Avoiding drinking alcoholic and caffeinated drinks is important, because when the body is trying to process toxins it is more likely to suffer from weight loss.
If women are finding that their weight loss is not solved by making healthy lifestyle changes, they should look at natural supplements. There are different supplements that can assist with weight loss due to hormonal imbalance, for example: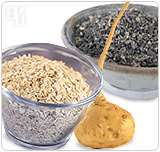 Macafem can help to prevent weight loss due to hormonal imbalance, by prompting the body to increase its production of estrogen and progesterone hormones.
Black cohosh is a phytoestrogenic herb that acts as estrogen hormones in the body. However, the disadvantage of taking black cohosh is that it can encourage the body to slow down its rate of hormone production.
Additionally, there are various prescribed medications that women can take to help with their hormonal imbalance weight loss if the symptoms are extremely severe. A visit to a medical practitioner can often be extremely informative, but you can also click here for more information about treating hormonal imbalance.