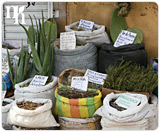 If you're going through menopause, you know how hard it can be. Many women experience unpleasant menopause symptoms that are uncomfortable and can even interfere with daily activities. These symptoms are caused by hormonal imbalances in your body, and the best way to fight back is to try and redress this imbalance. However, sometimes this can be the biggest battle of all. There is a myriad of products out there all claiming to help balance hormone levels, but many of them are just gimmicks, while others can even do you harm. One treatment that is often said to correct hormone imbalances is herbs. Read on to learn about herbal supplements and whether they can help to correct natural hormone imbalances.
The Link Between Hormones and Menopause
Hormones are chemicals that occur naturally in your body. They help to keep the body working correctly by letting it know when it's in pain, when it's tired, or when it's hungry. Hormones can only function correctly when they are balanced and in the right proportions. Otherwise, there may be problems with the regulation of the body's processes, which results in unwanted side effects, such as hot flashes, vaginal dryness, loss of libido, and fatigue. Therefore, it can be said that a hormonal deficiency or imbalance is the cause behind menopause symptoms.
Does Herbs Work?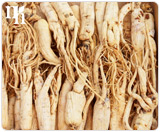 With so many different herbal remedies and supplements on the market, if can be difficult to determine which ones may be helpful in treating menopause symptoms. While many herbs address some sort of symptom or ailment, not all of them address the underlying cause of menopause symptoms: hormonal imbalance. Estrogenic herbs - such as black cohosh, ginseng, and red clover - contain compounds that are very similar to estrogen on a molecular level. Therefore, they may be able to compensate for the deficiency in estrogen that often occurs during menopause, and in turn relieve bothersome symptoms.
However, it is important to approach estrogenic herbs with caution. They sometimes cause minor side effects, including headaches, nausea, and vomiting. In addition, prolonged use of these herbs can result in a reliance, and the body maybe less able to produce its own natural hormones.
In sum, there are some herbs that may temporarily alleviate individual menopause symptoms, whereas estrogenic herbs address the underlying hormonal imbalance that causes the symptoms. Click here to learn more about the possible treatments for low estrogen, including more herbal treatments.