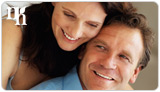 Testosterone is also necessary in small quantities in the female body. As one of the main hormones involved in reproduction, it is crucial for your sexual health. While most of the hormonal issues in your body come from an estrogen imbalance, a testosterone imbalance is also commonly seen during menopause.
Keeping the right level of testosterone is important for good health, preventing osteoporosis, regulating sex drive, and keeping bones, the brain, muscles, and energy levels at their prime. Here you will find out more on how to survive a testosterone imbalance.
Steps for Dealing with Testosterone Imbalance
Understand your symptoms
There are physical and mental changes that can be symptoms of a testosterone imbalance. These include: weight gain, loss of bone mass, hair loss, fatigue, hot flashes, sweating, nervousness, anxiety, insomnia, and stress.
Assess your food
A diet low in sugars and unhealthy fats, while also high in vegetables and fresh fruits is recommended for the full menopause transition and for daily life in general. Try increasing your soy intake for best testosterone balancing results.
Get regular exercise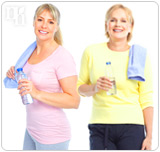 Exercising for 30 minutes a day, five days a week is a general recommendation, and weight training is great for boosting testosterone. Two effective testosterone-boosting exercises are split squats and fly presses. This training helps you to lose fat whilst increasing testosterone. Weight gain can also occur during menopause, however if you are exercising there is less chance that you'll be affected by this symptom.
Sleep properly
Sleep is imperative to maintaining good health and keeping hormones balanced. Try to get eight hours of sleep each night as a general rule.
Keep your social circle
Being active and having a group of people to rely on socially can be important to reduce stress and tension, while also helping you find answers for your hormonal imbalance problems. It is likely that your friends may know something about your problems, or have had similar experiences, so why not ask them about it? Emotional support can go a long way during menopause.
Ultimately, your hormones fluctuate, but you. It's fair to say that your lifestyle, diet and natural supplements all go some way to balancing your testosterone. You can lead a normal life while battling menopause. Click on the following link for more information about testosterone levels.