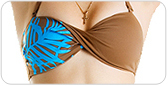 Hormone therapy is where hormones are used as a medical treatment, mainly for menopausal women. It is a system whereby the fluctuation or deficiency of your hormones is balanced by the intake of artificial hormones. Mainly used for estrogen, it can also be a compound that boosts levels of progesterone and testosterone.
Studies since the turn of the century have gone some way to scaring women in to thinking that hormone replacement therapy (HRT) is dangerous and any thoughts about taking it for their premenopausal, menopausal or postmenopausal needs should be shelved. Read on to see if you should be worried about breast cancer as a result of hormone therapy.
About HRT
Hormone replacement therapy is today available in various forms. Generally prescribed in a low dosage of the hormone that you need, it is widely offered as a short-term relief. Pills, patches, and gels are the most commonly used treatments.
Benefits of Hormone Therapy
The key thing to remember is that, over a short time, hormone therapy is generally a great way to overcome the signs and symptoms of menopause. Evidence has found that it can be particularly effective in easing vaginal itching, discomfort, dryness and burning of the vagina.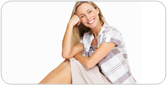 Some studies have shown that colorectal cancer, osteoporosis and heart disease risks can be decreased with the use of estrogen therapy for relief. Preventing bone loss is important for everybody as they mature. Although these are positive results, longer term effects are worrying.
Long-term Effects of Hormone Therapy
There are a few short-term side effects that include headaches, back pain and nausea, however, it is the long-term effects that cause the most concerns and these are:
Breast cancer. Over-exposure to estrogen is well-known as a reason for women suffering from breast cancer. Studies have shown that there is an increased risk for this disease from women who take HRT (particularly estrogen replacement therapy).

Heart disease. Although it is sometimes suggested that HRT can reduce heart disease, it's a double-edged sword. At the same time, there has been research that shows an increased risk in heart attacks.

Stroke. The studies of the Women's Health Initiative showed that women were at more risk of strokes.
Uterine cancer. Women using estrogen replacement, and with their uterus, have a risk of this. A mix of progestin into the therapy seems to protect against this.
Abnormal vaginal bleeding

More about Hormone Therapy
If you are experiencing severe menopausal symptoms, have stopped having periods before 40 or are losing bone mass then short-term hormone therapy is a viable option. Always remember that the safest and often most effective way to relieve menopausal symptoms is through lifestyle changes and natural supplements. Click on the following link for more information on hormone therapy and breast cancer.