Birth control is a very personal matter, and among all the available methods it's important to find the type that is best suited for you.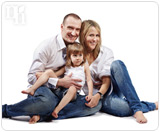 As time has passed and research findings have increased, women have been given even more choice when it comes to birth control. There are now tons of hormonal birth control pills, shots, and implants, and even non hormonal options. If you are considering moving away from hormonal birth control, below you will find some information about the alternatives to hormonal contraception.
What's Wrong with Hormonal Birth Control?
Nothing is "wrong" with hormonal birth control if you happen to find an option that works well with your natural body chemistry. In fact, the pill is often prescribed to help regulate hormone levels in women with acne or polycystic-ovary syndrome (PCOS). However, some women find that hormonal birth control can have negative side effects that outweigh the contraceptive benefits. They can have an adverse effect on nutrient absorption, particularly the B vitamins. Also, hormonal contraception can confuse your naturally occurring estrogen and progesterone, which may affect your metabolism and other processes that these hormones control.
Why Choose the Non-Hormonal Route?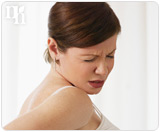 There could be a long list of reasons why hormonal birth control is not right for you. For instance, if you are entering menopause and your natural body chemistry is fluctuating, birth control hormones could cause unpleasant physical and mental side effects, or perhaps you are on many prescription medications and it is becoming difficult to find a birth control pill that is compatible with your other medication.
What Are My Options?
There are many options to try, and a good place to start is your doctor's office. You can explain to her what your personality and lifestyle are like and she can recommend a birth control method that is right for you. Here are two popular alternative methods to hormonal birth control:
Condoms. This is the most widely-available contraceptive, and it is also cheap and popular. Condoms are the only form of contraception to provide protection from most STDs and AIDS; plus, they have a failure rate of only 2%. There are also female condoms on the market.

Cervical cap. This is a form of barrier contraception that it placed over the cervix before intercourse and filled with a spermicide. It is not as effective in women who have delivered a baby vaginally, but in other women it is effective when use correctly and consistently.

More Information
Ask your doctor about the many available methods of birth control. Always remember that just because you are protected from pregnancy, it doesn't necessarily mean you aren't vulnerable to STDs. For more information on hormones roles, click on the following link.