A woman experiencing symptoms of hormone imbalance may find taking a hormone test useful. A hormone test will help a woman to ascertain whether hormonal imbalance and the onset of menopause is in fact the root cause of a woman's health problems.
Additionally, comparing a woman's hormone levels to the normal range for her age will help medical professionals evaluate how hormone replacement therapy (HRT) will or has influenced a woman's hormone levels.
Types of Hormonal Imbalance Tests
As hormones levels fluctuate and are in a state of continual change, many medical professionals would advise a woman to get tested more than once so as to get a more accurate picture of her hormone levels.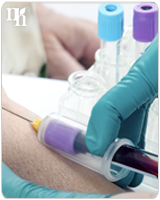 There are four standard tests and any one of these will help determine what is happening within a woman's body.
FSH Blood Level Measurement
The FSH test measures the level of follicle stimulating hormone (FSH) in a woman's blood. In women, FSH stimulates the production of eggs and is essential for the regulation of menstruation. The test involves a simple blood sample being taken, which is then sent to a laboratory for analysis.
Estrogen Levels Test
An estrogen test measures the level of the most important estrogen hormones,estradiol, estriol, and estrone, in a blood or urine sample. Estradiol is the primary type of estrogen and is produced in a woman's ovaries. The test will help determine if a woman's estradiol levels are lower than normal, which could be a sign of ovarian failure or early menopause.
Salivary Hormone Test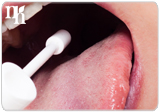 Salivary testing is not as widely used as blood testing although it is often quicker and less expensive. During the test a doctor will take samples of a woman's saliva to check the levels of hormones she is producing and to see if she has any deficiencies. Although it is possible to order home testing kits, it is advisable to go over the results with a healthcare professional.
Ultrasound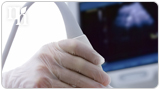 This test would usually only be used if a woman was concerned about the onset of early menopause and the effect that this would have on her fertility. A doctor uses a high resolution ovarian ultrasound to view a woman's ovaries and determine hormone imbalance.
Having outlined the different kinds of hormone tests available, read the next section to understand about different hormone levels.